Walford students contribute to Glenthorne's revegetation efforts
Almost 30 Year 7 Students from Walford Anglican School for Girls visited Glenthorne National Park-Ityamaiitpinna Yarta recently to help remove weeds from planting plots as part of a community service activity.
The students were joined by Friends of Glenthorne members Kath Rayner, Wendy Digby and Maggie Duncan and Glenthorne National Park Senior Project Coordinator Jarrod Eaton, who helped the students identify weeds and learn removal techniques. The students were treated to an overview of birds and wildlife that can be spotted on the property, the work of the Friends group and the master plan for the park.
Patron of Friends of Glenthorne and Glenthorne Partnership member Dr Pam Smith also gave the students an insight into the history of the site, starting with the early occupation by Major Thomas O'Halloran to the Australian Army then CSIRO.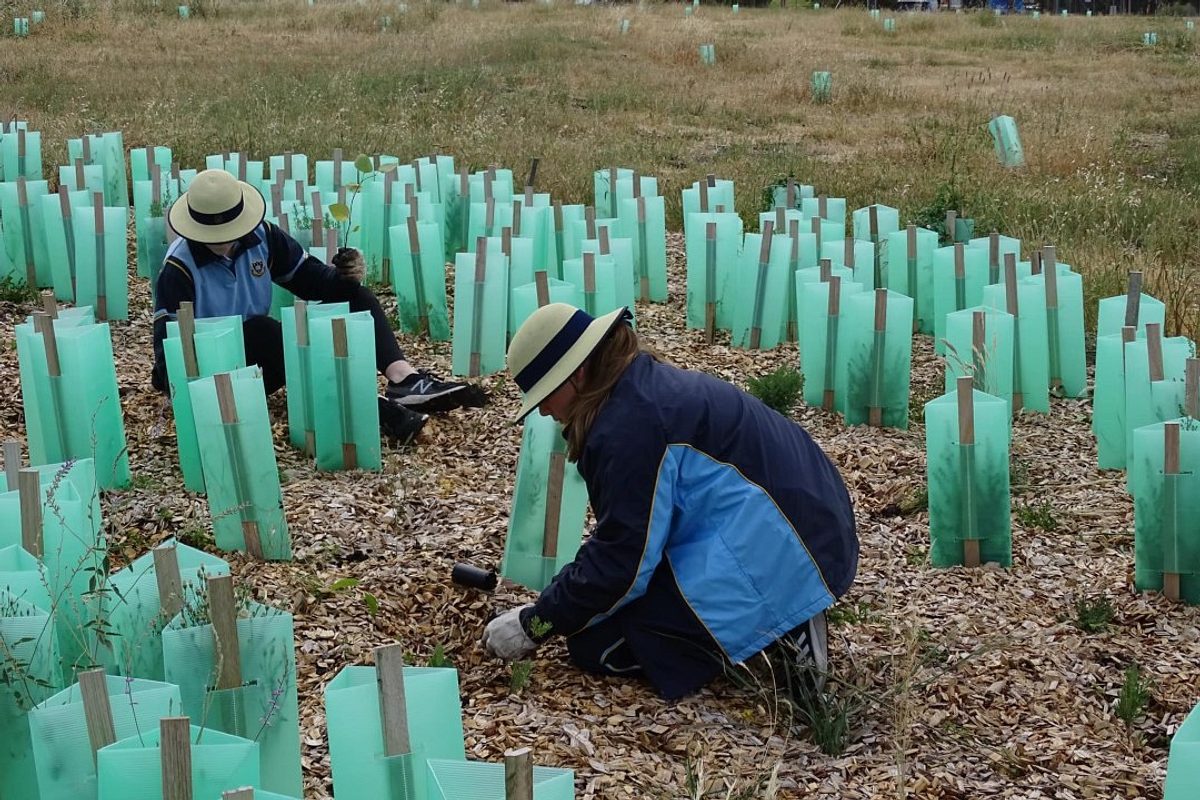 Images courtesy of Friends of Glenthorne member Wendy Digby.