Rare butterfly checks in to Glenthorne National Park
---
---
Rarely seen in the Ade­laide region, the che­quered swal­low­tail (Papilio demolius), a species of but­ter­fly known for its large size, pale yel­low and black coloured wings and rapid flight, has been spot­ted at Glen­thorne Nation­al Park-Itya­mai­it­pin­na Yarta.
---
The sight­ing was made by Nation­al Park and Wildlife Ser­vice Senior Ranger Angus Droogan-Tur­nis­ki and Restora­tion Ecol­o­gist Sam Ches­son while they were col­lect­ing seed and inspect­ing reveg­e­tat­ed areas of the park.
"We noticed a num­ber of cater­pil­lars feed­ing on the soft shoots of tall scurf-pea. We lat­er iden­ti­fied the cater­pil­lars as the che­quered swal­low­tail from a pho­to tak­en," said Angus.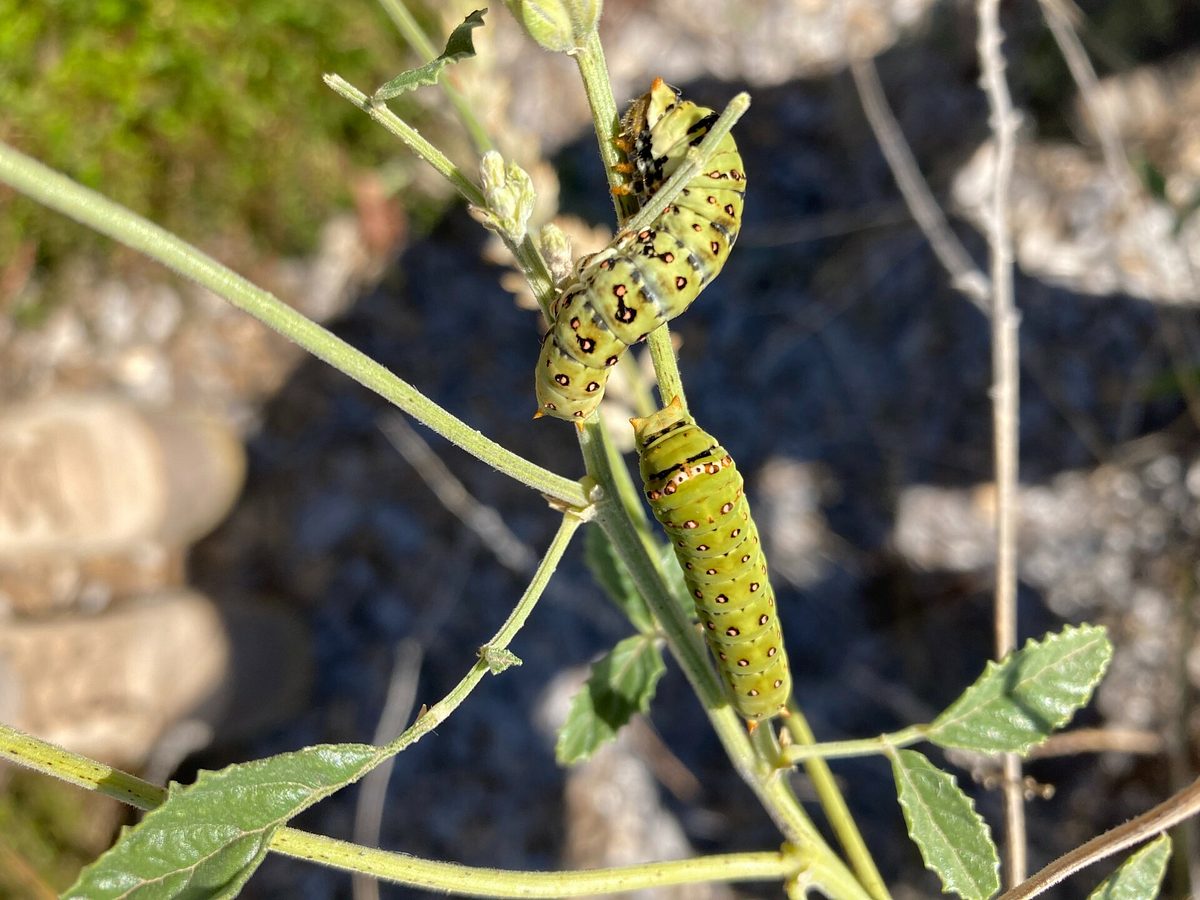 The che­quered but­ter­fly is quite dif­fer­ent in appear­ance from oth­er species found in South Aus­tralia with its dis­tinc­tive yel­low and black coloured wings that span 72 – 75mm, and the blue and red spots on its low­er wings.
The but­ter­fly is not often seen in Ade­laide due to a lack of its cater­pil­lar food, the scurf-pea (Cullen spp.), which includes the tall scurf-pea (Cullenaus­trala­sicum).
"The tall scurf-pea is one of many plant species we've plant­ed at Glen­thorne as part of its restora­tion, so it's unlike­ly these but­ter­flies would have been around before­hand," said Angus.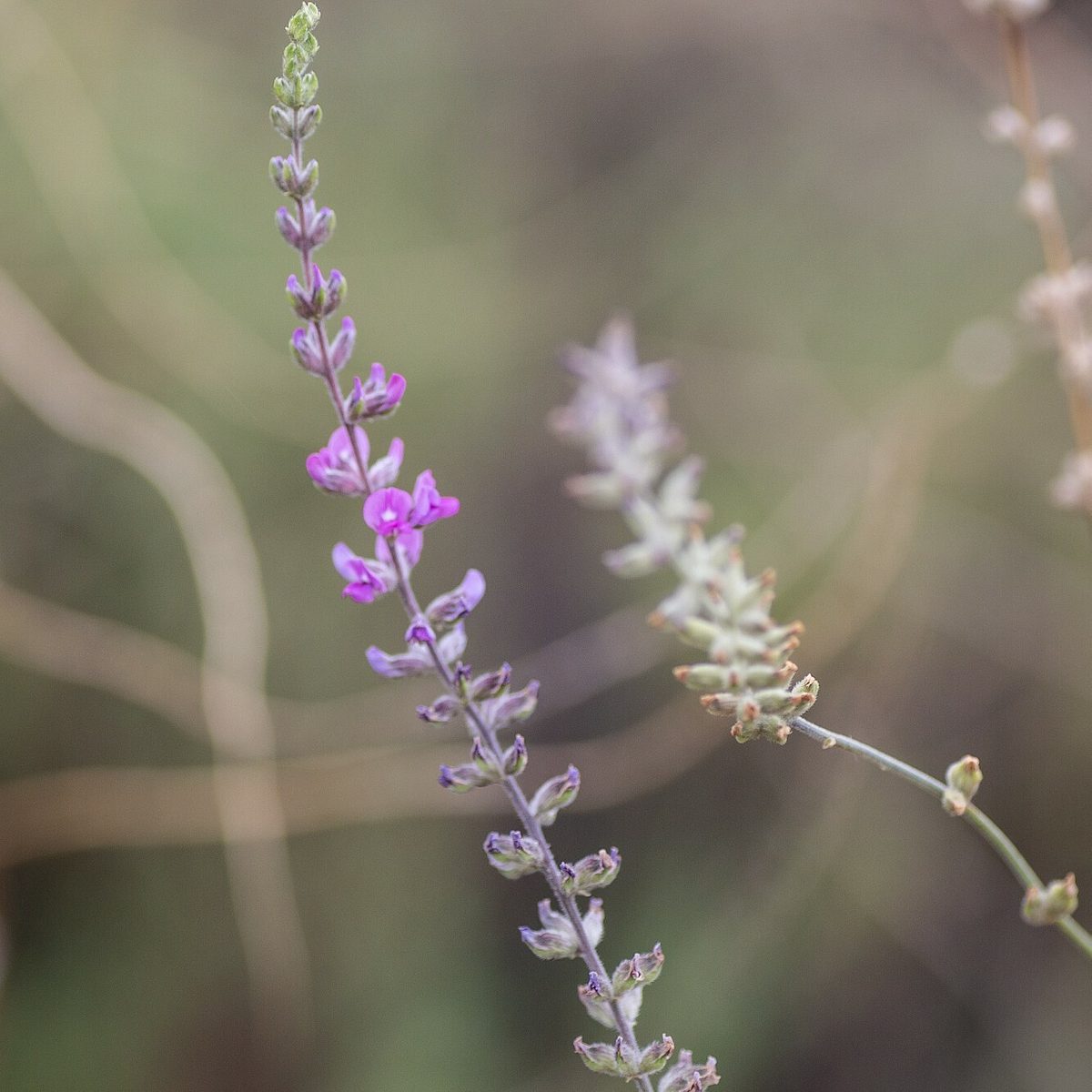 Over the course of 3 years of major reveg­e­ta­tion and restora­tion works at the park, more than 185,000 seedlings of dif­fer­ent species have been plant­ed to date.
Senior Park Ranger Rebec­ca Brown who runs the park's com­mu­ni­ty plant­i­ng pro­gram says it's been great to see so many mem­bers of the local com­mu­ni­ty includ­ing the Glen­thorne Action Team, Friends of Parks groups, schools, vol­un­teer rangers, TAFE stu­dents, as well as staff and con­trac­tors, get involved in return­ing the park to nature.
"Obser­va­tions in dense plots is show­ing high bio­di­ver­si­ty of inver­te­brates, which is encour­ag­ing birds to vis­it these areas and spread seed," she said.
"We've seen juve­nile east­ern beard­ed drag­ons in plots plant­ed in 2021, numer­ous spi­ders and native moths, in addi­tion to the che­quered swal­low­tail found in the 2020 plant­ed areas.
"This is as well as lots of birds and oth­er wildlife attract­ed to plants and trees scat­tered across the entire prop­er­ty includ­ing nan­keen kestrel, black-shoul­dered kites, and white-faced herons seen reg­u­lar­ly around the plant­i­ng plots rest­ing and search­ing for food."
The reveg­e­ta­tion and restora­tion of the park is as part of a 3‑year project fund­ed under the Fed­er­al Gov­ern­ment Envi­ron­men­tal Restora­tion Fund to sup­port the re-estab­lish­ment of native veg­e­ta­tion to enable key com­po­nents of the nation­al­ly threat­ened grey box grassy wood­land to be estab­lished across their for­mer range with­in Glen­thorne Nation­al Park – Itya­pai­it­pin­na Yarta.
Lead image: Adult Che­quered Swal­low­tail but­ter­fly. Image sup­plied by Jason Tyndall.
Sec­ond image: Che­quered swal­low­tail cater­pil­lar seen in Glen­thorne. Image sup­plied by Angus Droogan-Turniski.
Third image: Scurf-pea. Image sup­plied by Jason Tyndall.
Subscribe to get more insider tips delivered to your inbox each month