Local schools get creative with design elements for Glenthorne's new nature play space
---
---
Find out more about the com­pe­ti­tion that inspired stu­dents at pri­ma­ry schools in Adelaide's south to design ele­ments for the new nature play space at Glenthorne.
---
The design process for Glenthorne's new nature play space is well and tru­ly under­way, kick­ing off with a com­pe­ti­tion to gath­er ideas from local pri­ma­ry school stu­dents in May.
Sev­en pri­ma­ry schools in Adelaide's south­ern sub­urbs were invit­ed to par­tic­i­pate in a design com­pe­ti­tion for the new nature play space at Glenthorne.
Stu­dents in years two to sev­en from Wood­end, Shei­d­ow Park, Hap­py Val­ley and Sea­cliff pri­ma­ry schools designed ele­ments they would like to see incor­po­rat­ed in the new nature play space, using com­mu­ni­ty feed­back gath­ered from the 2019 com­mu­ni­ty open days as a guide.
The stu­dents were also pro­vid­ed with a video which asked them to con­sid­er incor­po­rat­ing Kau­r­na cul­ture, acces­si­bil­i­ty and aspects of park man­age­ment into the design of their elements.
A total of 49 entries were received from the four schools that par­tic­i­pat­ed. The high­ly cre­ative entries sub­mit­ted by the stu­dents includ­ed draw­ings, phys­i­cal mod­els and videos.
The win­ning entry was sub­mit­ted by Year 6 Sea­cliff Pri­ma­ry School stu­dent Georgie Hunt whose entry of an inter­ac­tive play space for all ages and abil­i­ties in the shape of a wood­en semi sphere incor­po­rat­ed a path for peo­ple with acces­si­ble needs, native plant species and Kau­r­na symbols.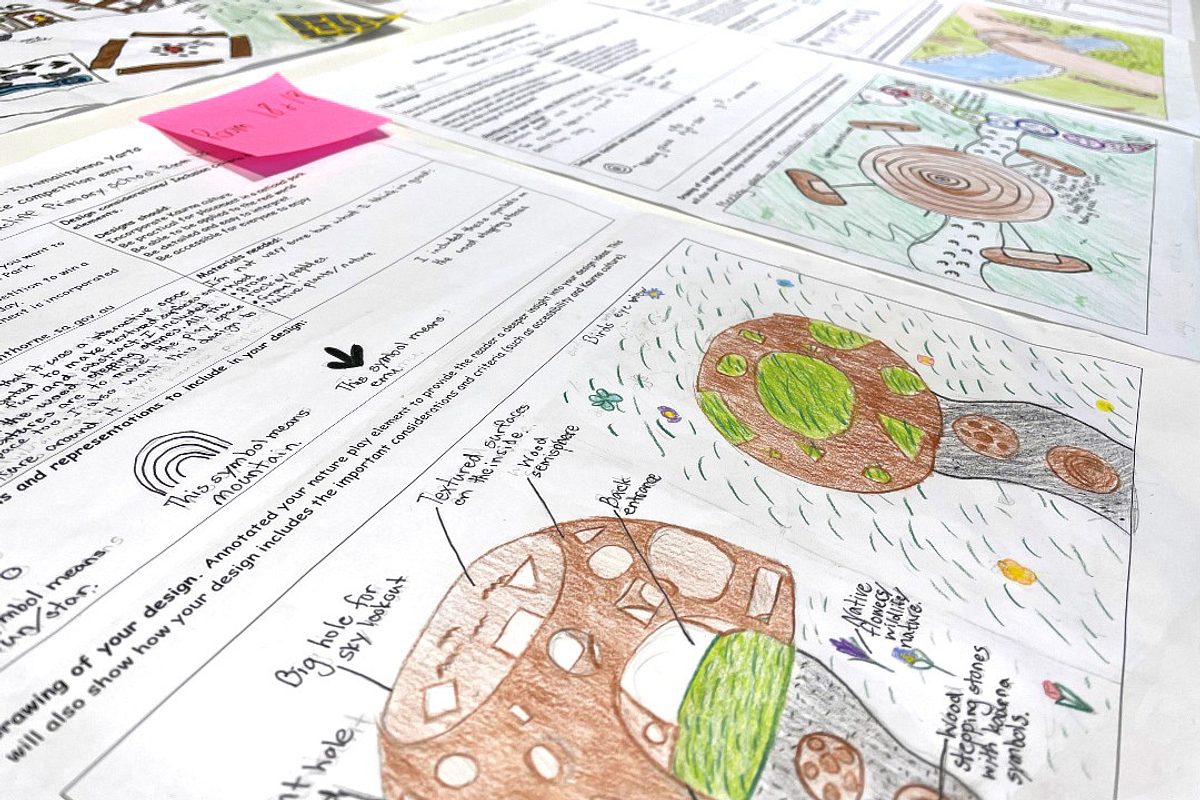 Entries were judged by a pan­el which includ­ed Min­is­ter for Envi­ron­ment and Water David Speirs, Kau­r­na Elder Lynette Crock­er, Glen­thorne Part­ner­ship mem­ber Ker­sten Sten­gel and Nation­al Parks and Wildlife Ser­vice Senior Project Coor­di­na­tor Glen­thorne Nation­al Park Jar­rod Eaton.
All stu­dents will receive a cer­tifi­cate of par­tic­i­pa­tion to acknowl­edge their efforts. The win­ning student's class will cel­e­brate at Glen­thorne with a plant prop­a­ga­tion work­shop and will also take home a prize pack from Nature Play SA, along with a copy of ​'Glen­thorne – a Defin­ing His­to­ry & Indef­i­nite Pol­i­tics'.
The design ele­ments will be pro­vid­ed to play­ground design­ers Tay­lor Cul­li­ty Leth­lean (TCL) for con­sid­er­a­tion and poten­tial inclu­sion in the play space which is expect­ed to be com­plete by the end of this year.
Subscribe to get more insider tips delivered to your inbox each month