Munitions buildings receive a makeover
---
---
The out­side of the muni­tions build­ings at Glen­thorne Nation­al Park-Itya­mai­it­pin­na Yarta have received a much-need­ed facelift.
---
The build­ings had sad­ly been par­tial­ly cov­ered in graf­fi­ti in 2020 and now have a new lease on life thanks to a fresh coat of paint from a vol­un­teer who works along­side the Nation­al Parks and Wildlife Ser­vice South Aus­tralia (NPWS­SA) Dis­trict Works Crew.
Sturge, as he's affec­tion­ate­ly known, began vol­un­teer­ing with the NPWS­SA Dis­trict Works Crew for two days a week last year when the COVID-19 pan­dem­ic neg­a­tive­ly impact­ed his paint­ing business.
His con­nec­tion with the Depart­ment for Envi­ron­ment and Water dates back to the mid-90s, when he com­plet­ed a trainee­ship, fol­lowed by a nine-month contract.
When the oppor­tu­ni­ty arose to recon­nect with NPWS­SA through vol­un­teer­ing, he enthu­si­as­ti­cal­ly accept­ed the opportunity.
'I am real­ly enjoy­ing my time vol­un­teer­ing with the works crew. The team com­radery is great and the vari­ety of work means I'm doing some­thing dif­fer­ent every week,' Sturge said.
'I've helped with every­thing from pre­sen­ta­tion works like brush cut­ting and oil­ing fur­ni­ture to fix­ing fences and main­tain­ing park assets.'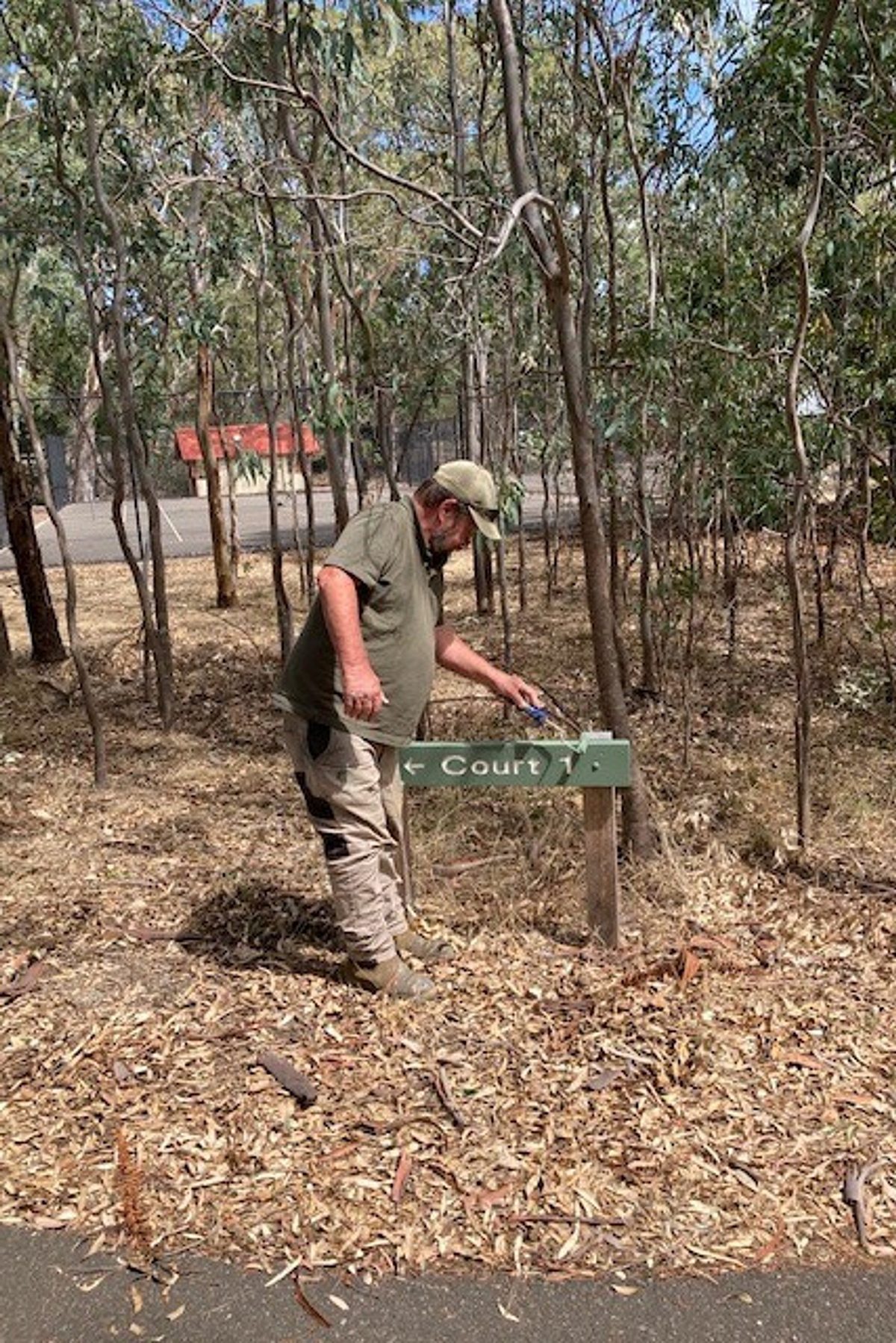 Sturge vol­un­teer­ing with the

NPWS­SA

works crew in Belair Nation­al Park
The muni­tions build­ings are a part of Glenthorne's rich his­to­ry and will be an impor­tant part of the her­itage precinct planned for the park.
You can see the muni­tions build­ings in per­son by tak­ing a walk along the tem­po­rary loop trail in the park.
Secu­ri­ty has been increased with­in the park to deter any fur­ther mali­cious dam­age to the buildings.
Join the Glen­thorne Action Team for vol­un­teer­ing oppor­tu­ni­ties across the Glen­thorne Precinct.
Subscribe to get more insider tips delivered to your inbox each month