Munitions buildings receive a makeover
The outside of the munitions buildings at Glenthorne National Park-Ityamaiitpinna Yarta have received a much-needed facelift.
The buildings had sadly been partially covered in graffiti in 2020 and now have a new lease on life thanks to a fresh coat of paint from a volunteer who works alongside the National Parks and Wildlife Service South Australia (NPWSSA) District Works Crew.
Sturge, as he's affectionately known, began volunteering with the NPWSSA District Works Crew for two days a week last year when the COVID-19 pandemic negatively impacted his painting business.
His connection with the Department for Environment and Water dates back to the mid-90s, when he completed a traineeship, followed by a nine-month contract.
When the opportunity arose to reconnect with NPWSSA through volunteering, he enthusiastically accepted the opportunity.
'I am really enjoying my time volunteering with the works crew. The team comradery is great and the variety of work means I'm doing something different every week,' Sturge said.
'I've helped with everything from presentation works like brush cutting and oiling furniture to fixing fences and maintaining park assets.'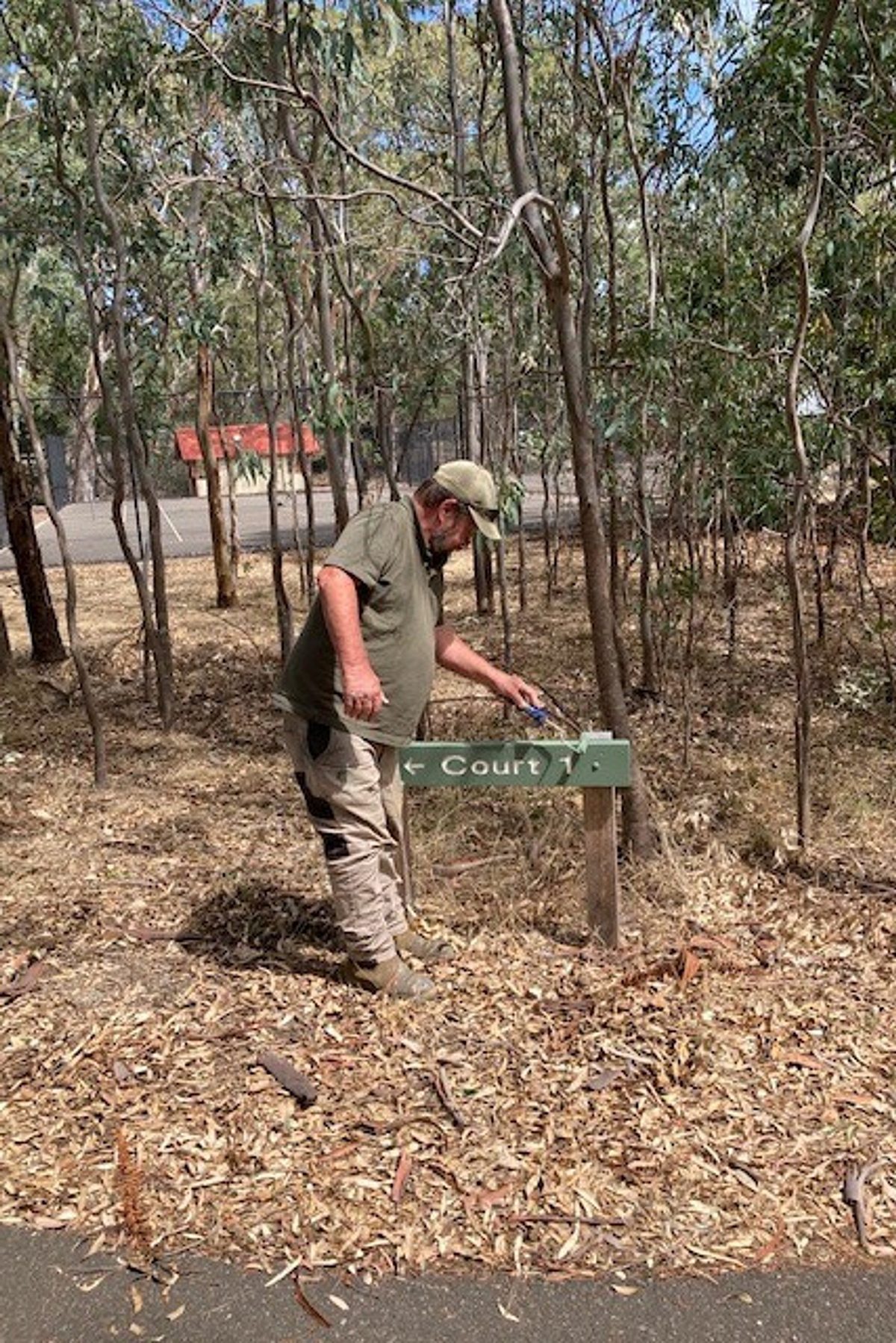 Sturge volunteering with the NPWSSA works crew in Belair National Park
The munitions buildings are a part of Glenthorne's rich history and will be an important part of the heritage precinct planned for the park.
You can see the munitions buildings in person by taking a walk along the temporary loop trail in the park.
Security has been increased within the park to deter any further malicious damage to the buildings.
Join the Glenthorne Action Team for volunteering opportunities across the Glenthorne Precinct.