Glenthorne community planting days a runaway success
Almost 55,000 plants have been planted at Glenthorne this year as part of twelve community planting day events. Find out more in this event wrap up.
This year's Glenthorne community planting days have been a great success with almost 55,000 trees, shrubs and grasses being planted across the national park thanks to the efforts of volunteers, National Parks and Wildlife Service staff and contractors
National Parks and Wildlife Service hosted 10 planting events from June to August, which included events for the wider community, Kaurna Traditional Owners, Glenthorne Action Team volunteers, TAFE and local school students and volunteer rangers.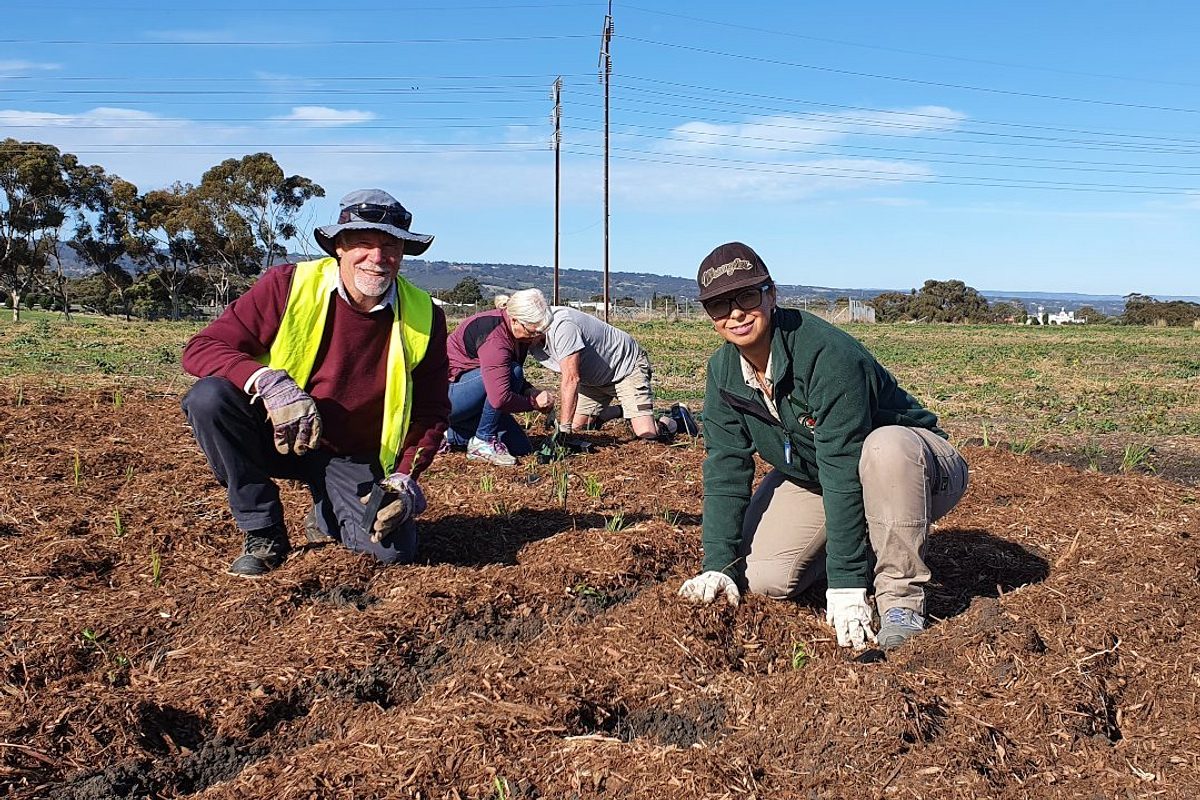 Grey box (Eucalyptus microcarpa), golden wattle (Acacia pycnantha) and coast flax-lily (Dianella Brevicaulis) were just some of the native species planted across the park.
Community planting days are part of the extensive ecological restoration plan for Glenthorne National Park-Ityamaiitpinna Yarta which will see the eventual planting of more than 130,000 plants across 165 hectares of the park.
If you missed out on attending a planting day this winter, there's still plenty of ways to contribute to the creation of Glenthorne. Keep up-to-date on the next Glenthorne Action Team events across the precinct by subscribing to updates.