Glenthorne community planting days a runaway success
---
---
Almost 55,000 plants have been plant­ed at Glen­thorne this year as part of twelve com­mu­ni­ty plant­i­ng day events. Find out more in this event wrap up.
---
This year's Glen­thorne com­mu­ni­ty plant­i­ng days have been a great suc­cess with almost 55,000 trees, shrubs and grass­es being plant­ed across the nation­al park thanks to the efforts of vol­un­teers, Nation­al Parks and Wildlife Ser­vice staff and contractors
Nation­al Parks and Wildlife Ser­vice host­ed 10 plant­i­ng events from June to August, which includ­ed events for the wider com­mu­ni­ty, Kau­r­na Tra­di­tion­al Own­ers, Glen­thorne Action Team vol­un­teers, TAFE and local school stu­dents and vol­un­teer rangers.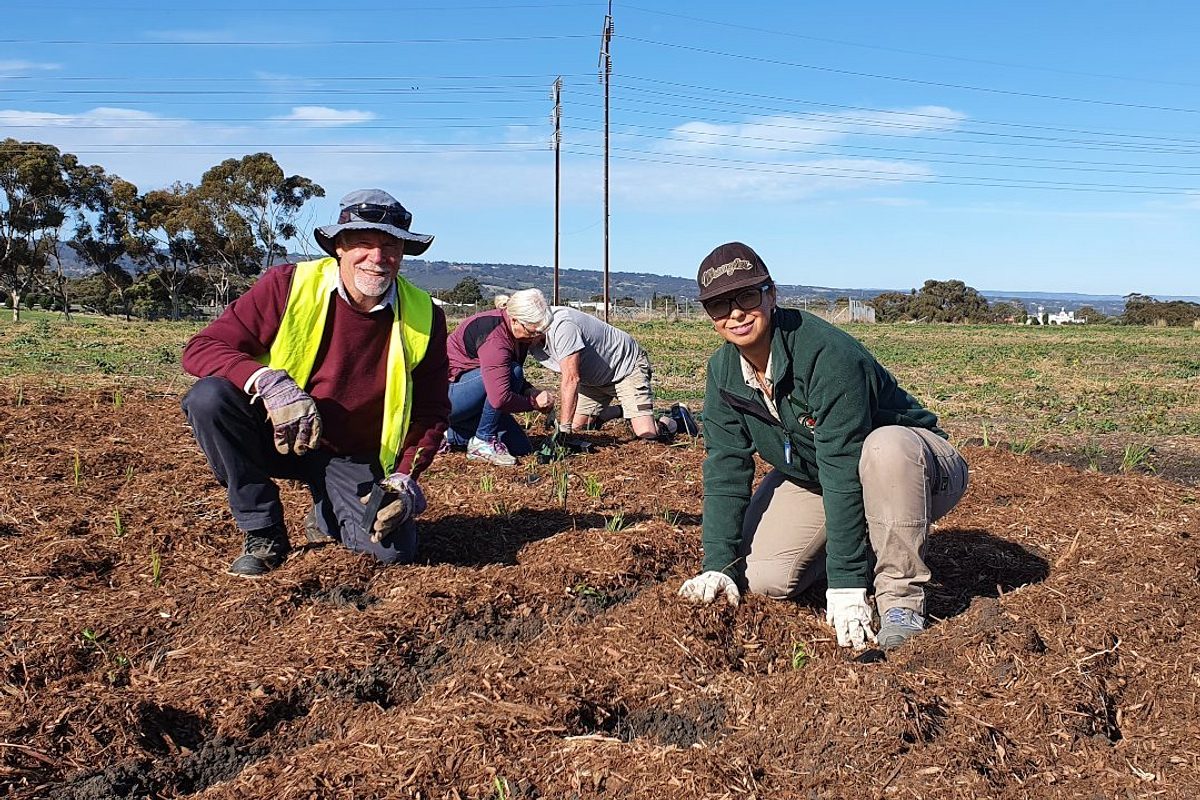 Grey box (Euca­lyp­tus micro­carpa), gold­en wat­tle (Aca­cia pyc­nan­tha) and coast flax-lily (Dianel­la Bre­vi­caulis) were just some of the native species plant­ed across the park.
Com­mu­ni­ty plant­i­ng days are part of the exten­sive eco­log­i­cal restora­tion plan for Glen­thorne Nation­al Park-Itya­mai­it­pin­na Yarta which will see the even­tu­al plant­i­ng of more than 130,000 plants across 165 hectares of the park.
If you missed out on attend­ing a plant­i­ng day this win­ter, there's still plen­ty of ways to con­tribute to the cre­ation of Glen­thorne. Keep up-to-date on the next Glen­thorne Action Team events across the precinct by sub­scrib­ing to updates.
Subscribe to get more insider tips delivered to your inbox each month