Volunteers roll up their sleeves at multiple events across the precinct
Over 74 volunteers helped out with removing tree guards, bushcare and clean-up activities across the precinct in the last few months. Find out more in this event recap.
Hallett Cove Conservation Park – Clean Up Australia Day
Almost 20 keen Glenthorne Action Team volunteers descended on Hallett Cove Conservation Park to tidy up the park on Clean up Australia Day.
Volunteers picked up rubbish around the park and enjoyed a light morning tea and guided walk from members of the Friends of Hallett Cove, where they learnt about the geology and native plants in the park.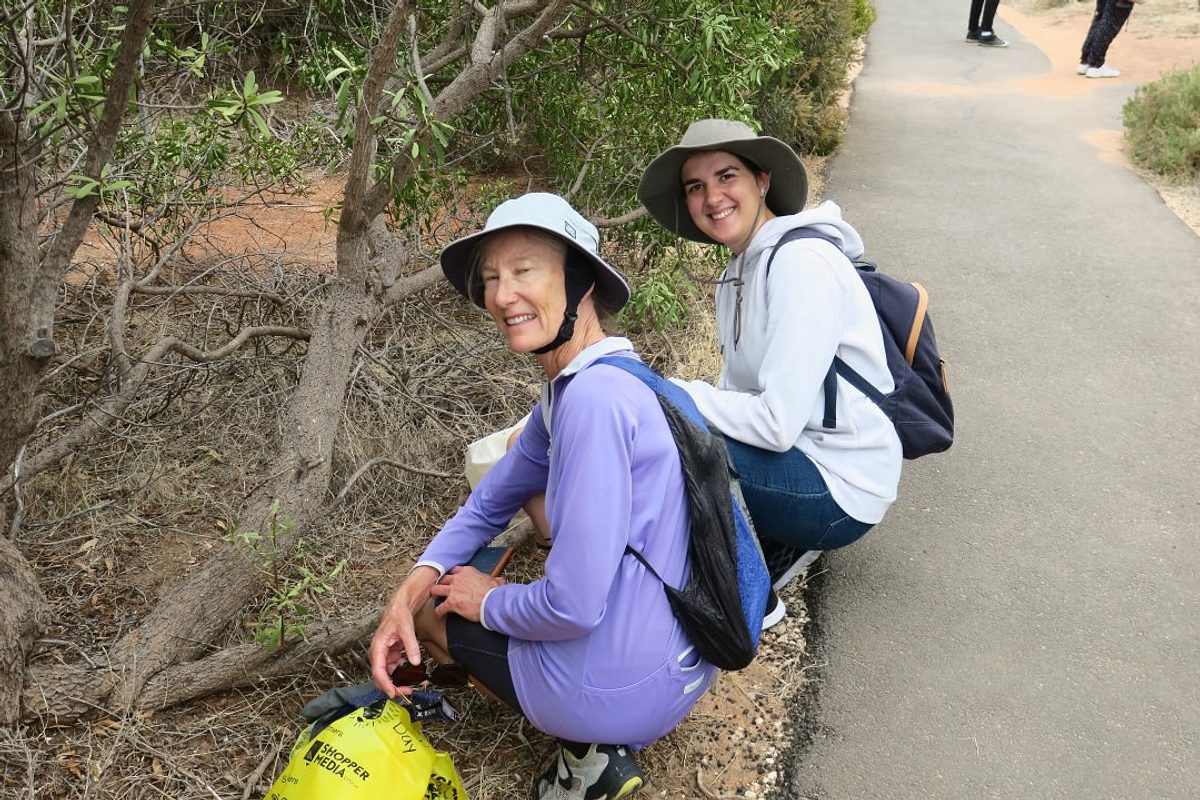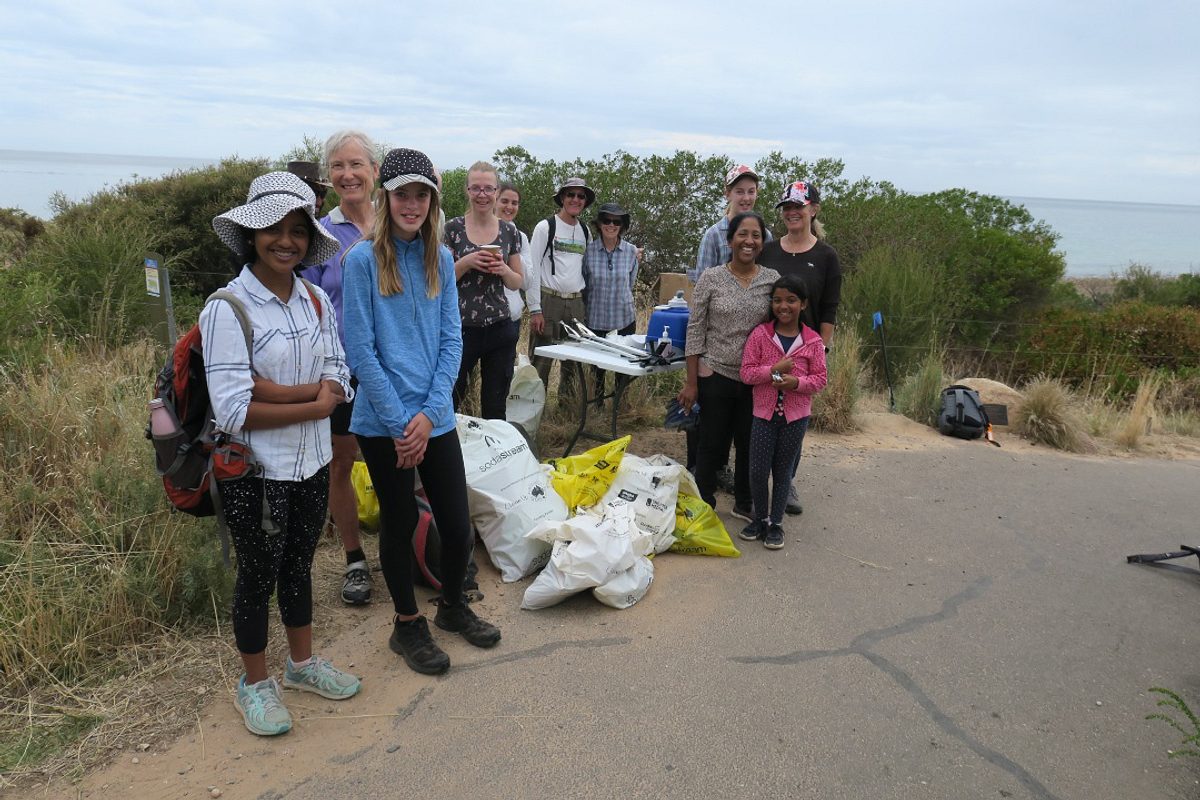 Grow native plants for Glenthorne – Glenthorne National Park-Itayamaiitpinna Yarta
At what has to be one of the Glenthorne Action Team's most popular events, 20 lucky volunteers headed to Glenthorne National Park to learn how to propagate and care for native plants.
Each volunteer took home a plant to nurse and bring back to plant at next year's planting events.
The group then enjoyed a ranger talk about the park and a light morning tea.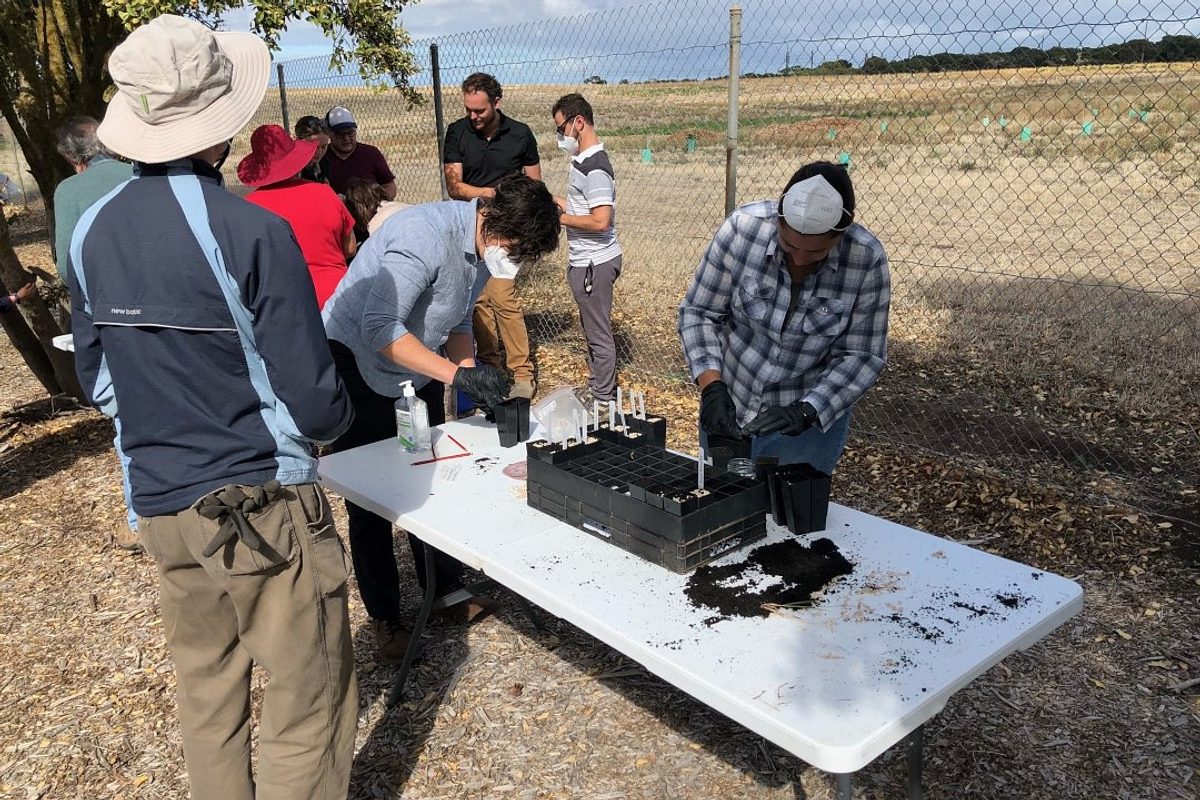 Tree Guard Removal – Glenthorne National Park-Ityamaiitpinna Yarta
In the April school holidays, almost 20 GAT volunteers helped remove tree guards at Glenthorne National Park-Ityamaiitpinna Yarta (the former O'Halloran Hill Recreation Park).
The tree guards removed will either be recycled or reused to protect the growth of new native plants during the upcoming planting season.
Some of the hard working volunteers enjoyed a ride on the mountain bike trails afterwards.
Weed removal – Upper and Lower Field River
Volunteers joined Trees for Life at Woodend Road, Trott Park to help with the removal of woody weeds at this special new site that is part of the Glenthorne Precinct.
They then enjoyed a walk down to the river at the bottom of the site to explore for any new local plants emerging.
This group of volunteers has also been working hard to remove weeds across an area that has been successfully revegetated and nor naturally regenerates in Lower Field River, Hallett Cove.