Volunteers roll up their sleeves at multiple events across the precinct
---
---
Over 74 vol­un­teers helped out with remov­ing tree guards, bush­care and clean-up activ­i­ties across the precinct in the last few months. Find out more in this event recap.
---
Hal­lett Cove Con­ser­va­tion Park – Clean Up Aus­tralia Day
Almost 20 keen Glen­thorne Action Team vol­un­teers descend­ed on Hal­lett Cove Con­ser­va­tion Park to tidy up the park on Clean up Aus­tralia Day.
Vol­un­teers picked up rub­bish around the park and enjoyed a light morn­ing tea and guid­ed walk from mem­bers of the Friends of Hal­lett Cove, where they learnt about the geol­o­gy and native plants in the park.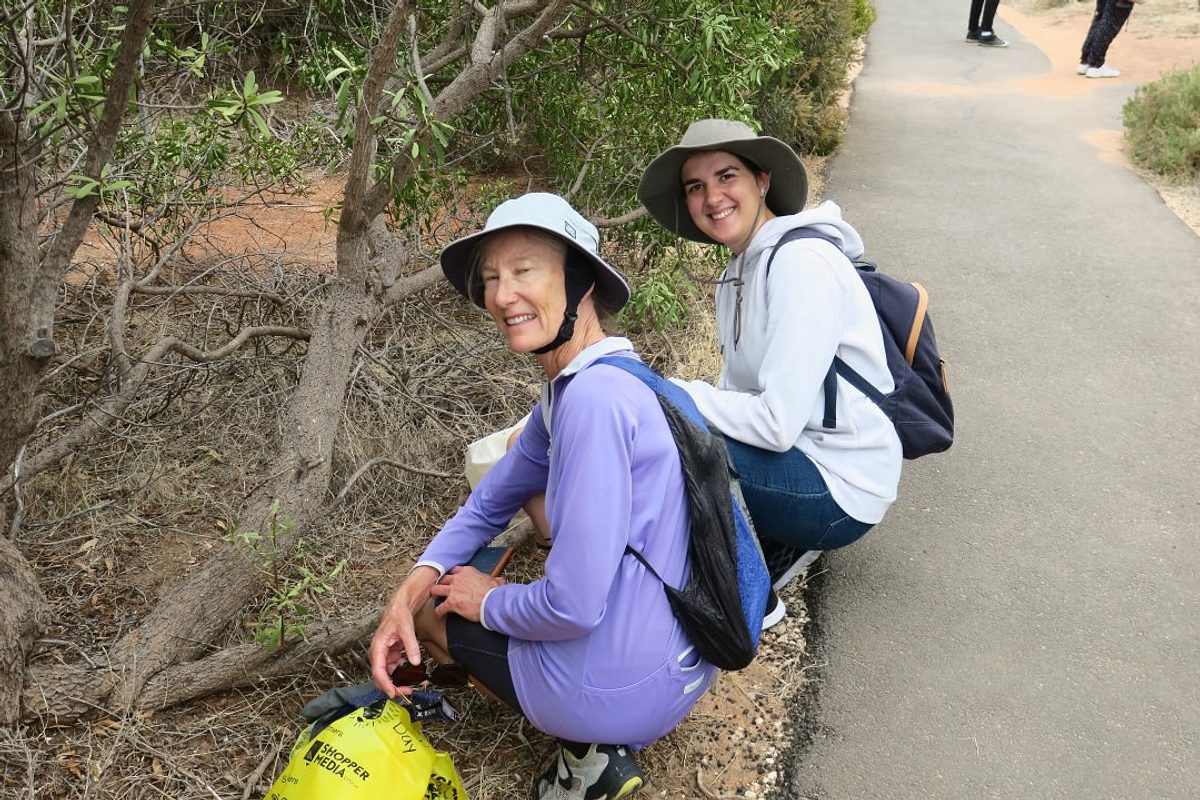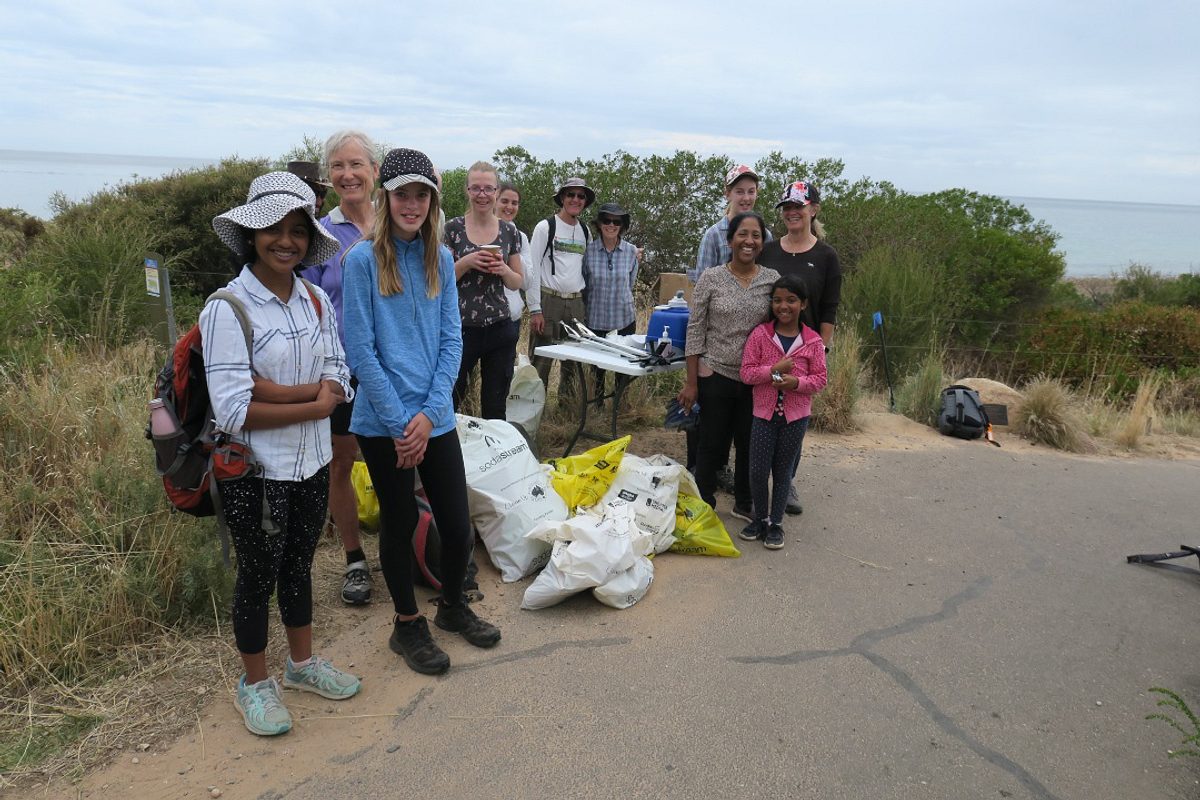 Grow native plants for Glen­thorne – Glen­thorne Nation­al Park-Itaya­mai­it­pin­na Yarta
At what has to be one of the Glen­thorne Action Team's most pop­u­lar events, 20 lucky vol­un­teers head­ed to Glen­thorne Nation­al Park to learn how to prop­a­gate and care for native plants.
Each vol­un­teer took home a plant to nurse and bring back to plant at next year's plant­i­ng events.
The group then enjoyed a ranger talk about the park and a light morn­ing tea.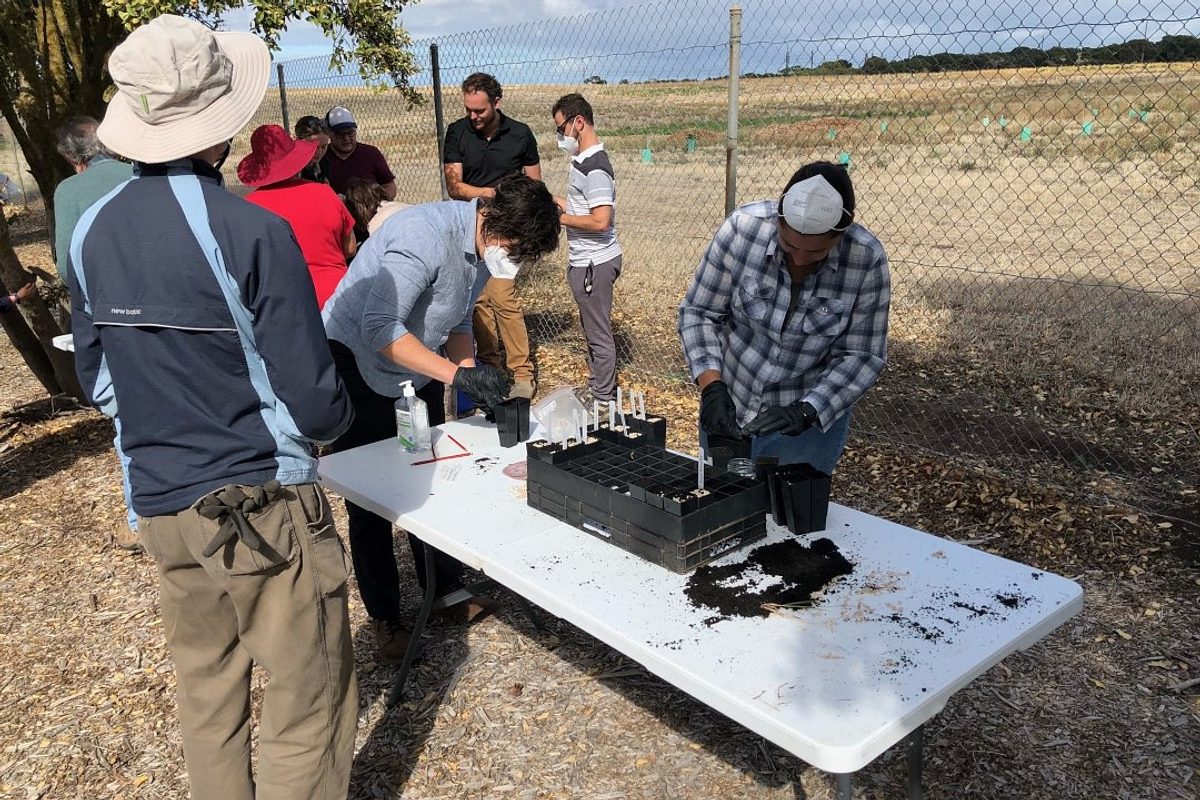 Tree Guard Removal – Glen­thorne Nation­al Park-Itya­mai­it­pin­na Yarta
In the April school hol­i­days, almost 20 GAT vol­un­teers helped remove tree guards at Glen­thorne Nation­al Park-Itya­mai­it­pin­na Yarta (the for­mer O'Halloran Hill Recre­ation Park).
The tree guards removed will either be recy­cled or reused to pro­tect the growth of new native plants dur­ing the upcom­ing plant­i­ng season.
Some of the hard work­ing vol­un­teers enjoyed a ride on the moun­tain bike trails afterwards.
Weed removal – Upper and Low­er Field River
Vol­un­teers joined Trees for Life at Wood­end Road, Trott Park to help with the removal of woody weeds at this spe­cial new site that is part of the Glen­thorne Precinct.
They then enjoyed a walk down to the riv­er at the bot­tom of the site to explore for any new local plants emerging.
This group of vol­un­teers has also been work­ing hard to remove weeds across an area that has been suc­cess­ful­ly reveg­e­tat­ed and nor nat­u­ral­ly regen­er­ates in Low­er Field Riv­er, Hal­lett Cove.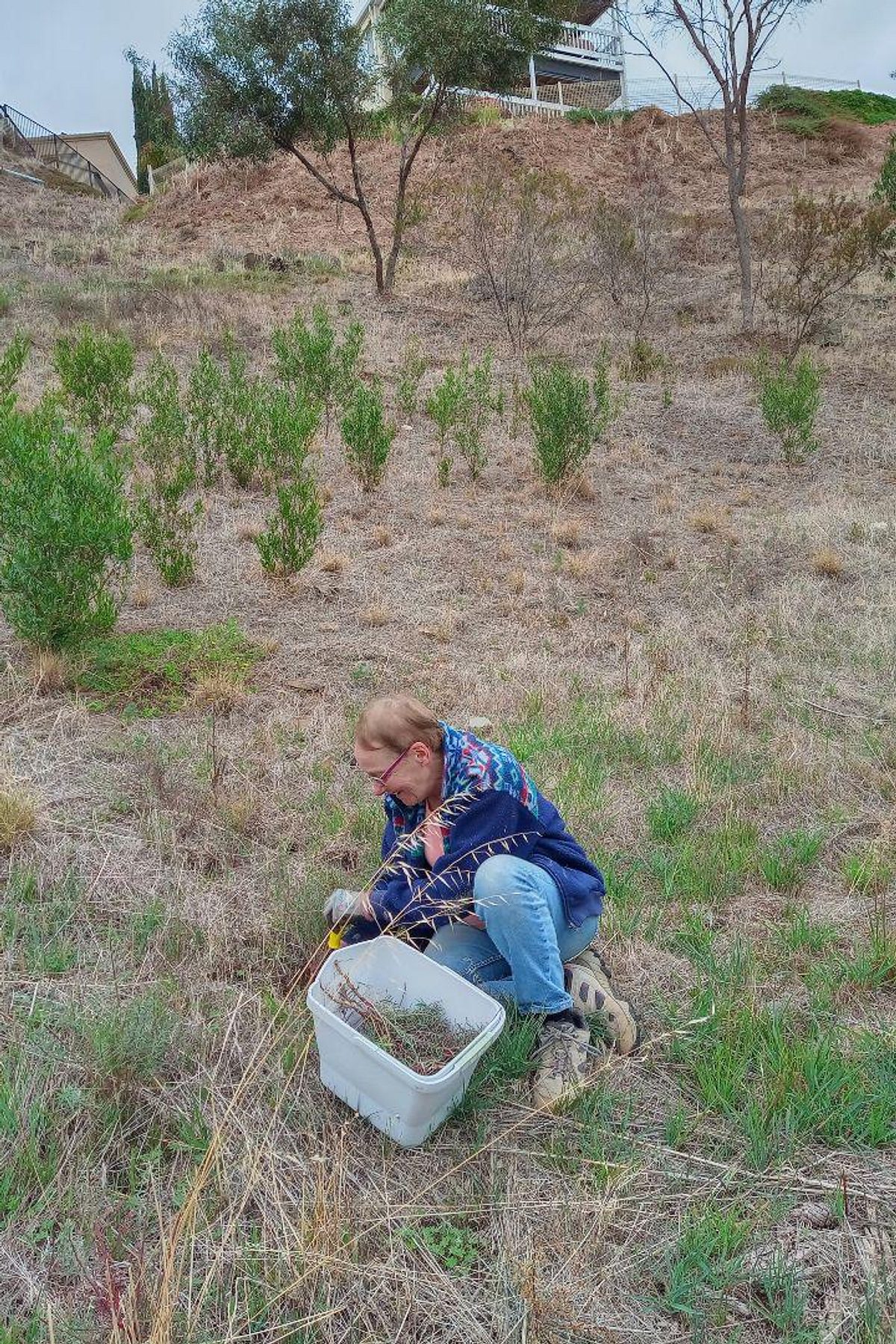 Subscribe to get more insider tips delivered to your inbox each month