Glenthorne Action Team volunteers help protect native grasses at Glenthorne
Almost 30 Glenthorne Action Team volunteers joined the Friends of Glenthorne National Park for a morning of bushcare and birdwatching in December last year.
The volunteers and Friends of Glenthorne members worked on an area in Glenthorne National Park-Ityamaiitpinna Yarta dedicated to the friends group's efforts to conserve native grasses.
Volunteers rolled up their sleeves to help clear weeds away from the native wallaby, kangaroo and spear grass, while being serenaded by the call of the resident kookaburras.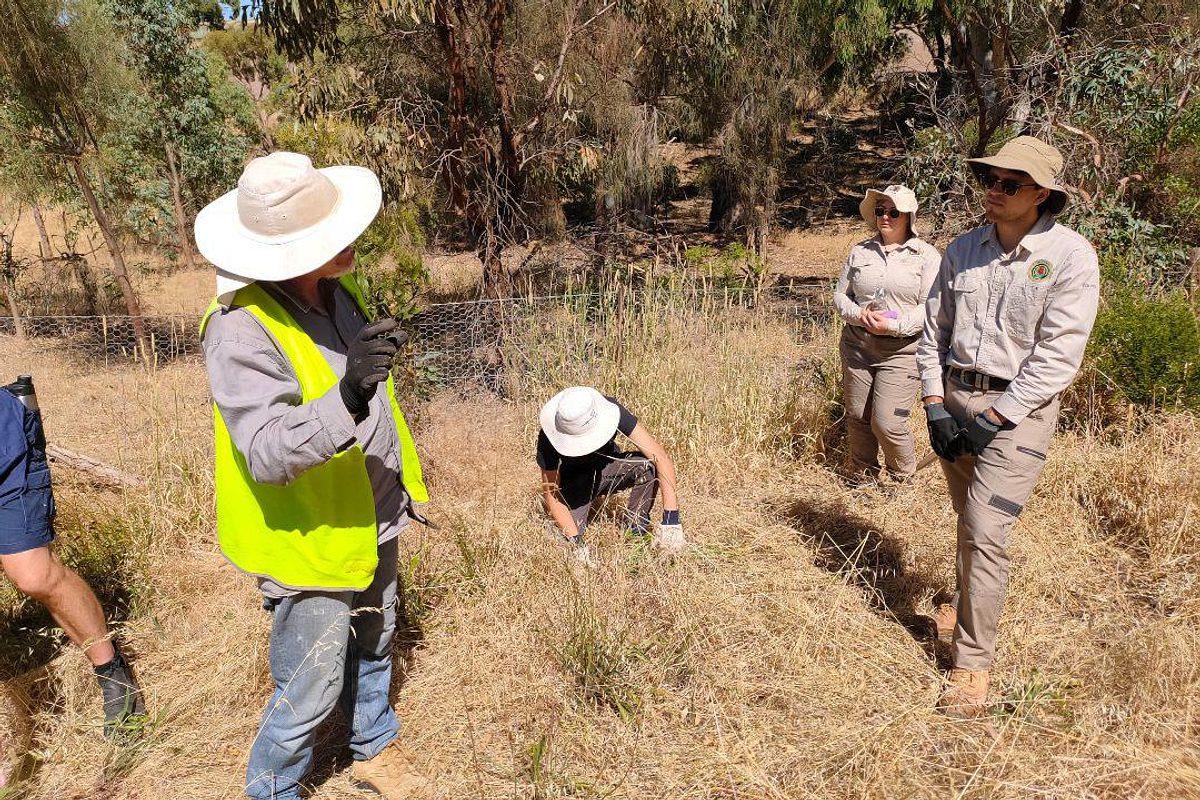 After the bushcare activity, the keen birdwatchers in the group were treated to a walk to the large dam to check on the ducklings, and spotted a willy wag-tail going in and out of its nest, and also saw rosellas, magpies, fairy wrens and yellow-tailed black cockatoos along the way.
Want to know what it takes to be a Glenthorne Action Team volunteer? Read this testimonial by volunteer Jenny Pickett.
Register your interest to be notified of future events by joining our volunteer subscriber list.
Main image courtesy of Nathan Howse