Glenthorne Action Team propagates plants for Glenthorne precinct
---
---
GAT vol­un­teers have been busy over sum­mer with a prop­a­ga­tion event at Glen­thorne and events in the Upper Field Riv­er. If you missed these events, check out our recap.
---
The Glen­thorne Action Team closed 2019 with a prop­a­ga­tion event at the Glen­thorne prop­er­ty. Despite tor­ren­tial rain, around 40 keen GAT vol­un­teers gath­ered under mar­quees to learn how to prop­a­gate plants with Trees for Life Nurs­ery Man­ag­er Brett Oates.
Atten­dees were able to take home the plants they'd prop­a­gat­ed, with a view to plant­i­ng these across the precinct dur­ing this year's plant­i­ng season.
There have also been a num­ber of events held in the Upper Field Riv­er dur­ing the past few months which have includ­ed ​'come and try days' where atten­dees learnt how they can become involved in the restora­tion of areas along the Upper Field River.
As part of these events the group have start­ed to under­take bush care activ­i­ties like weed­ing and olive removal, installed pho­to points to mon­i­tor progress, and learnt about the for­ma­tion of a poten­tial new Friends group.
If you're inter­est­ed in being involved, reg­is­ter now for the next GAT events.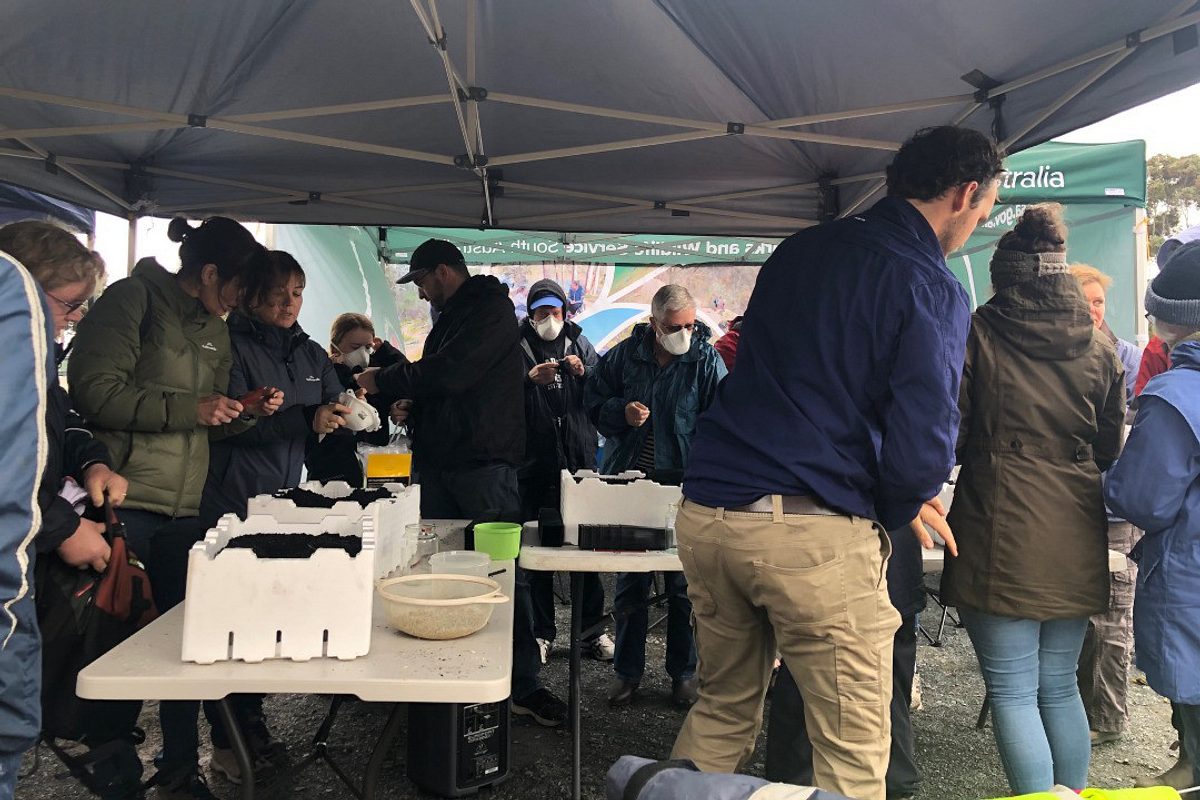 Subscribe to get more insider tips delivered to your inbox each month