Highlights of the master plan
Some of the high­lights from the mas­ter plan are shown below.
Major con­struc­tion of key areas includ­ing the vis­i­tor hub and facil­i­ties, shared use trails, nature play space and Kau­r­na cul­tur­al ele­ments, will be com­plet­ed in the first half of 2023.
1. Glen­thorne ​
'

Hub'

A des­ti­na­tion for edu­ca­tion, learn­ing and social con­nec­tion through an events space and vis­i­tor cen­tre fea­tur­ing Kau­r­na cul­ture and history.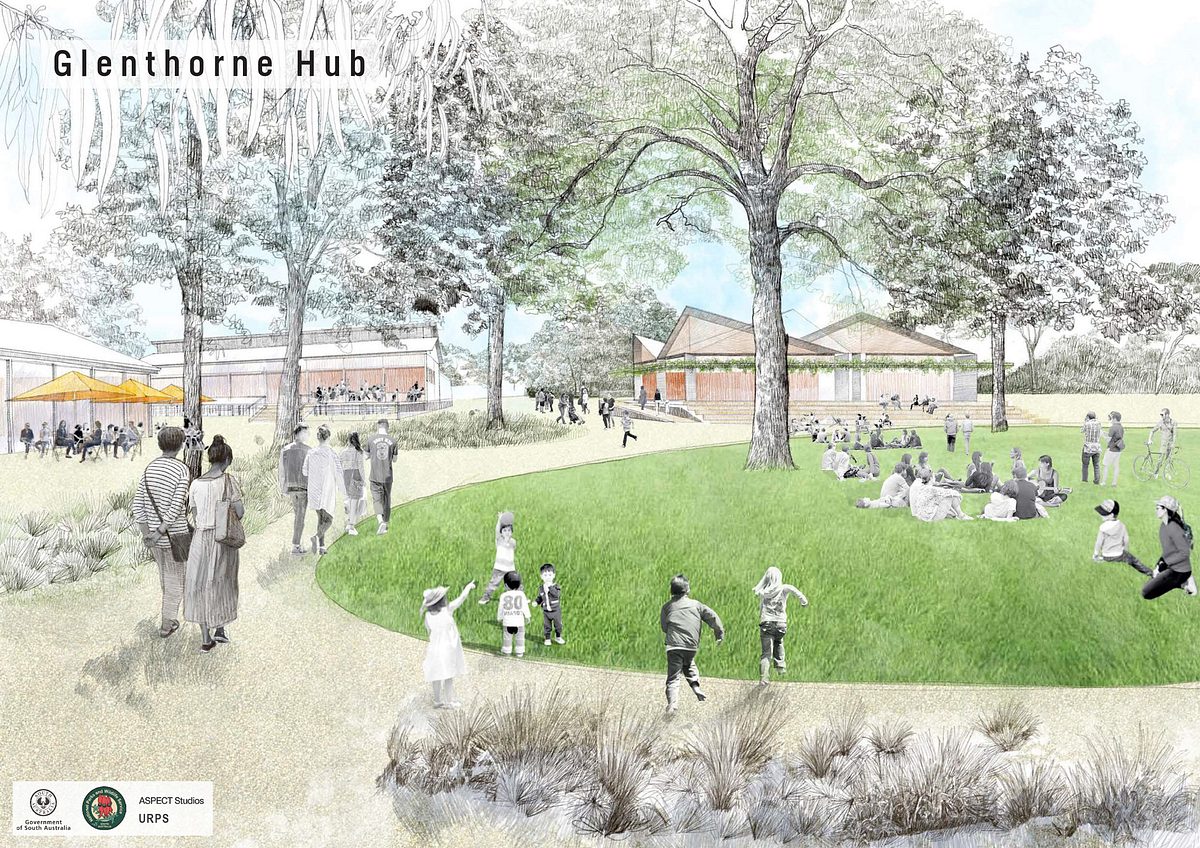 2. Her­itage Precincts
Estab­lish­ment of a her­itage precinct incor­po­rat­ing her­itage-list­ed nine­teenth cen­tu­ry struc­tures and inter­pre­ta­tive nodes includ­ing the muni­tions site.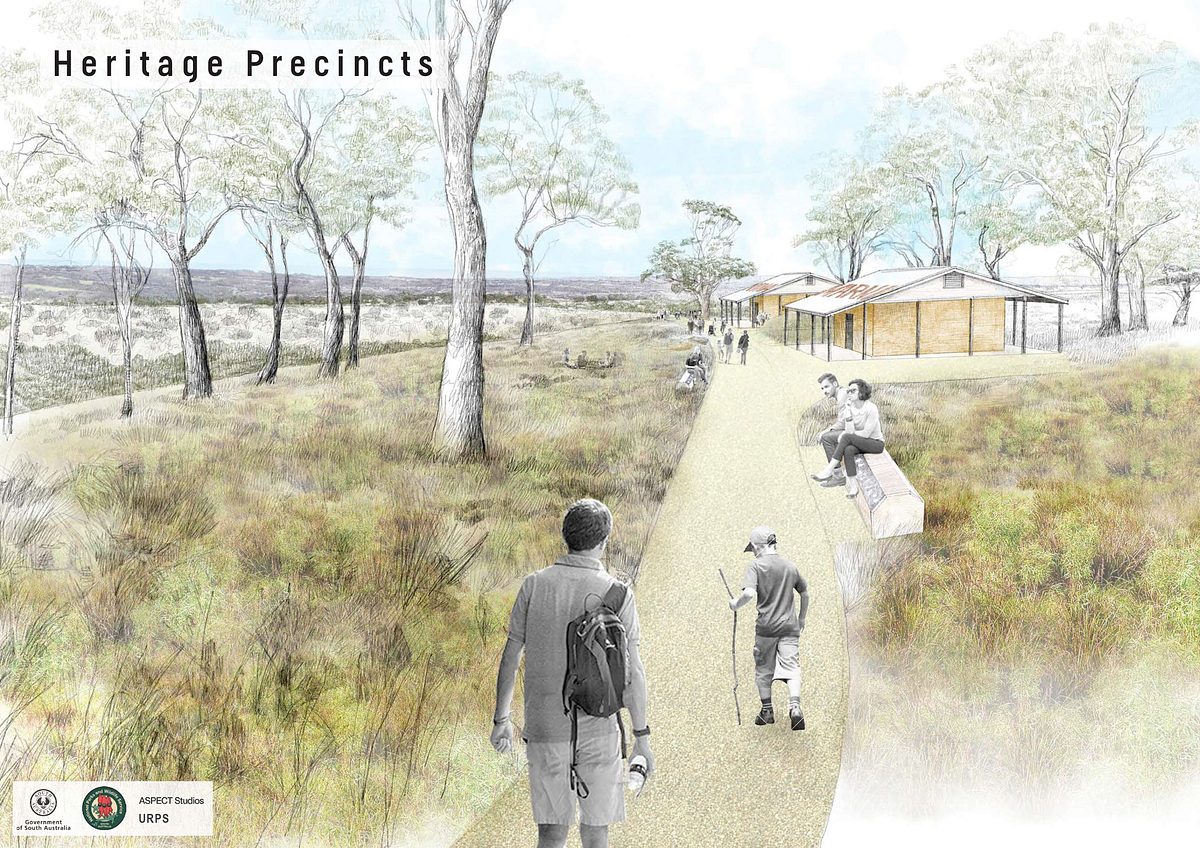 3. Nature Play and pic­nic areas
An impor­tant part of the prop­er­ty that will pro­vide a space for rich envi­ron­men­tal inter­pre­ta­tion, cul­ture, nature and well-being.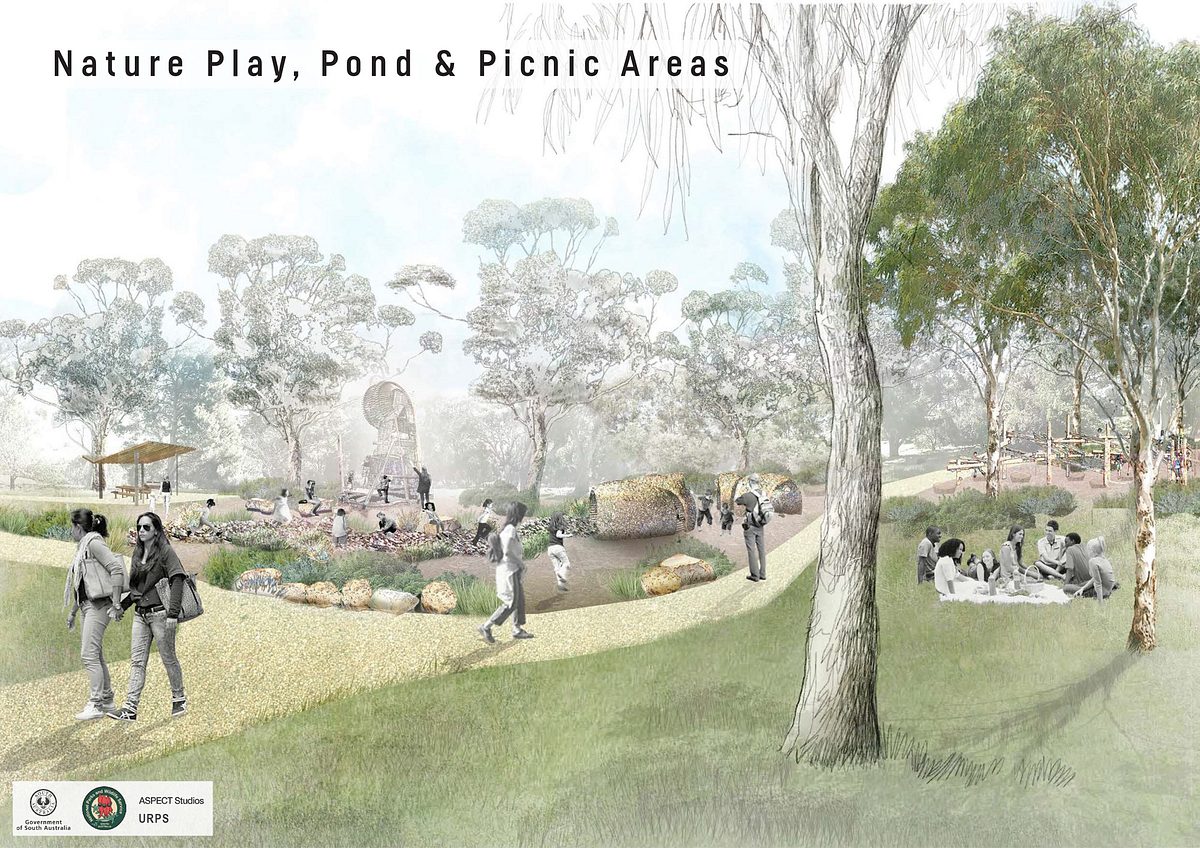 4. The Wetland
Enhance­ments will be made to pro­vide a thriv­ing habi­tat for native ani­mals. Nat­ur­al aes­thet­ic will be improved with a pic­nic areas, pon­toon and boardwalk.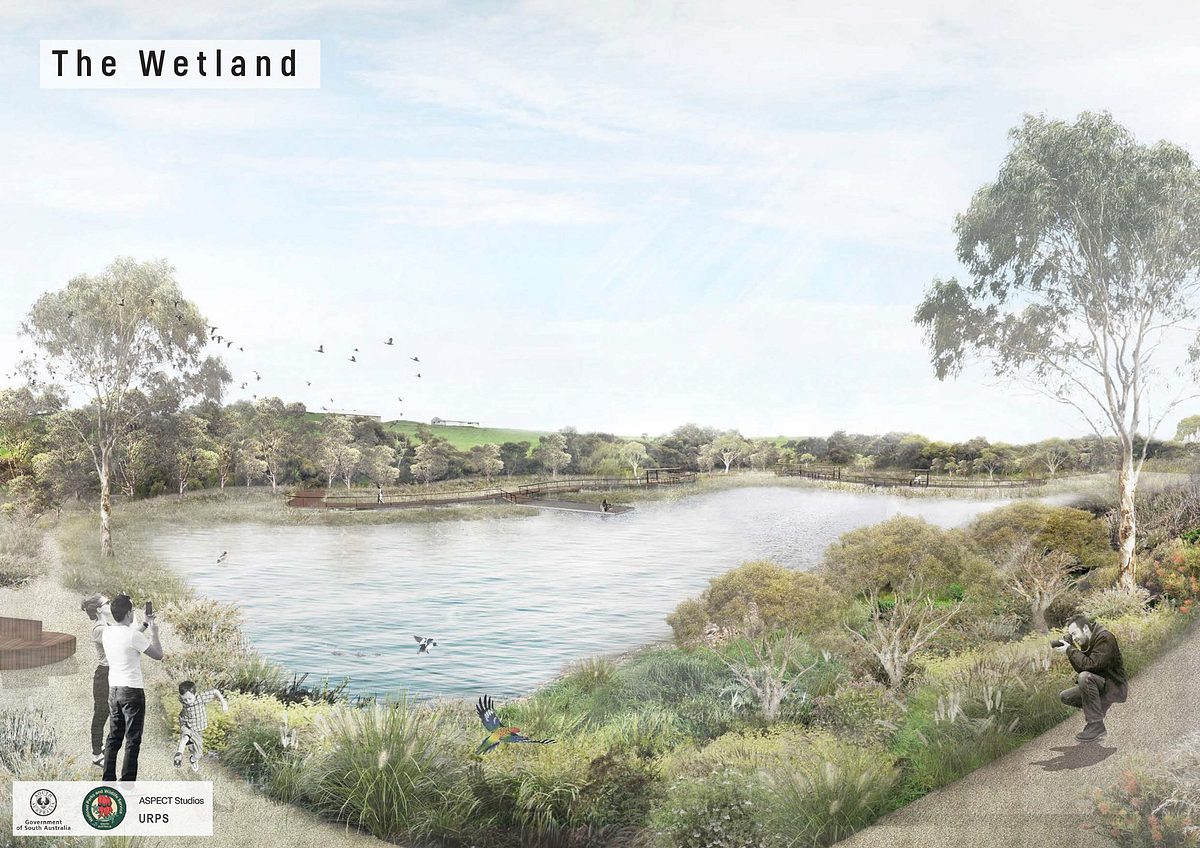 5. Inter­pre­tive node and view­ing platform
Places to rest and con­nect with nature will be cre­at­ed along the new trail net­work which will also pro­vide vis­i­tors with expan­sive views across the prop­er­ty. Inter­pre­tive nodes will pro­vide oppor­tu­ni­ties for vis­i­tors to engage with nat­ur­al and cul­tur­al her­itage and learn about envi­ron­men­tal edu­ca­tion themes like land­scape regen­er­a­tion and water qual­i­ty improvements.