Highlights of the master plan
Some of the highlights from the master plan are shown below.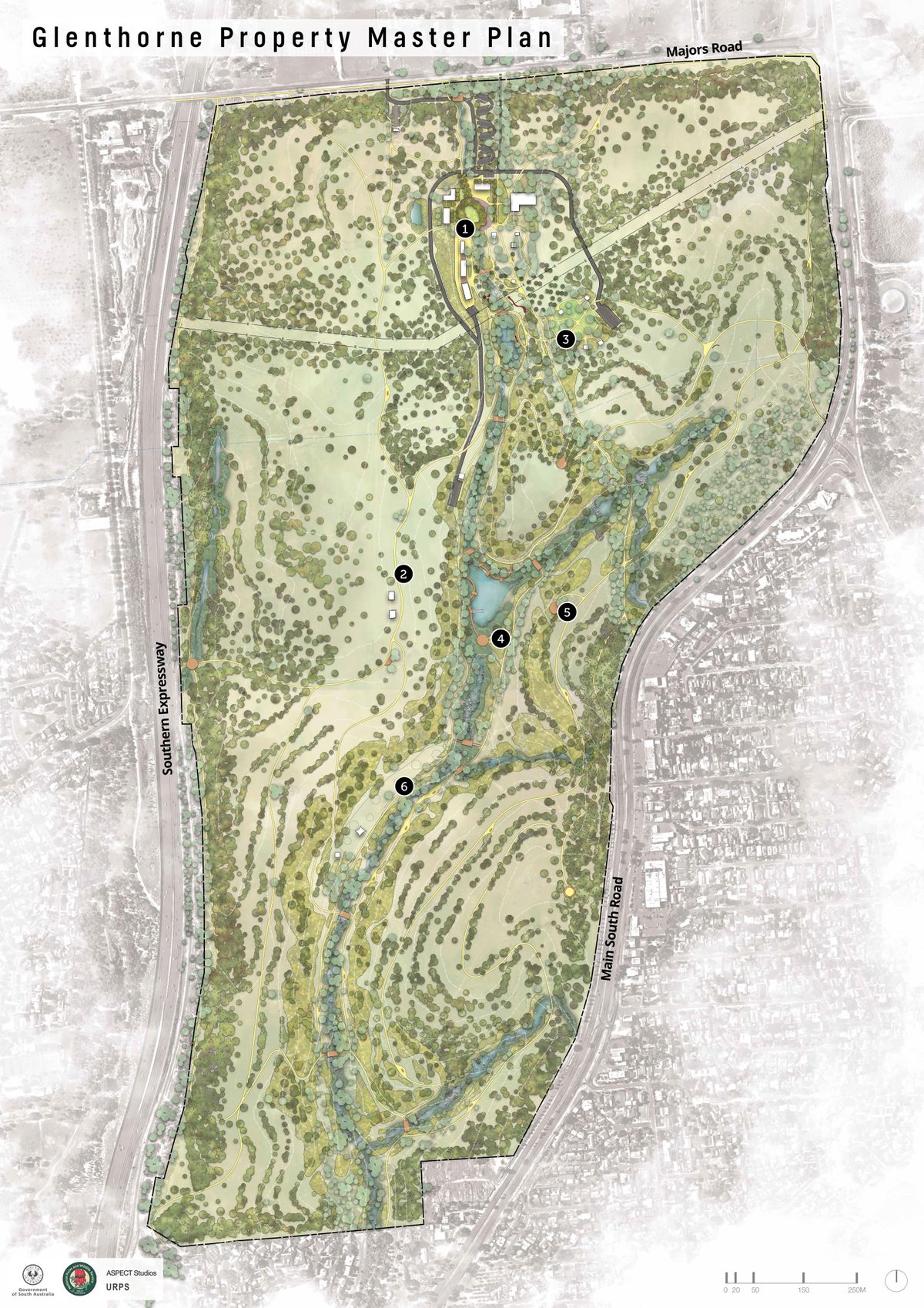 1. Glenthorne 'Hub'
A destination for education, learning and social connection through an events space and visitor centre featuring Kaurna culture and history.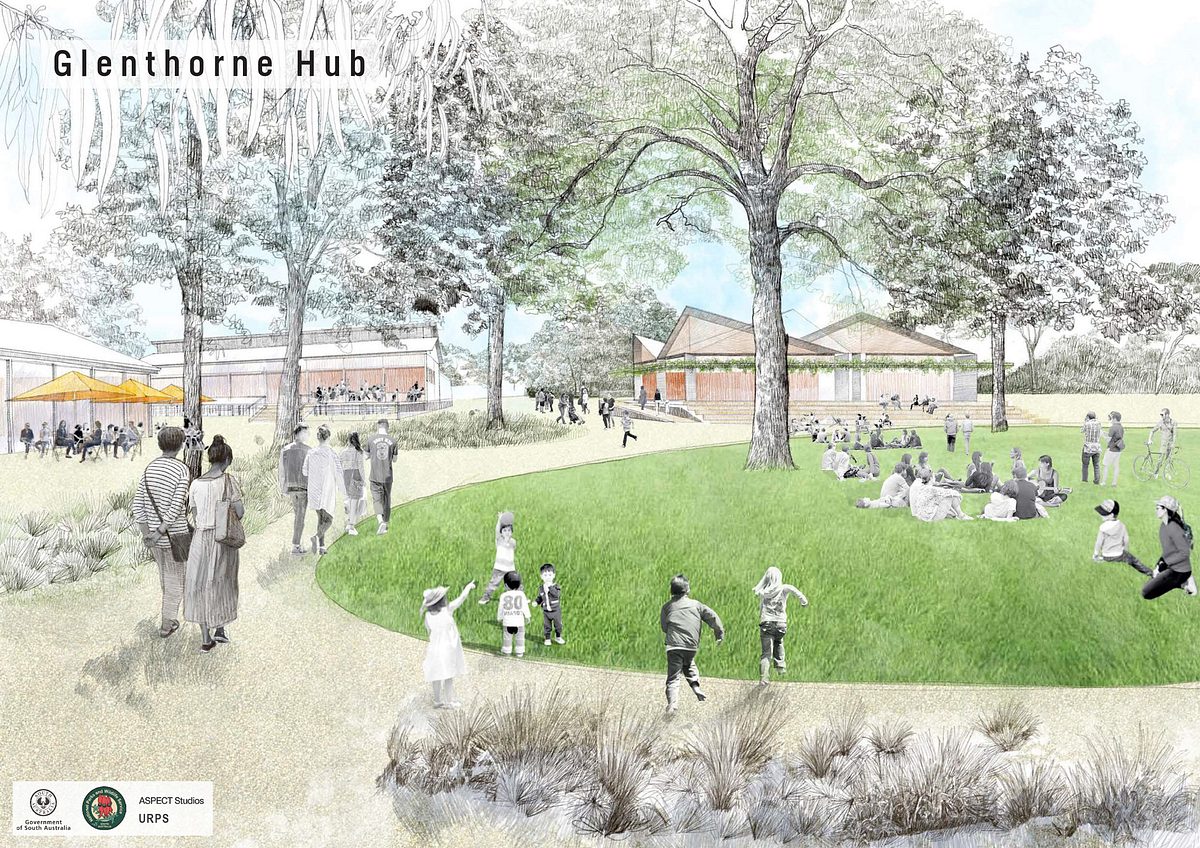 2. Heritage Precincts
Establishment of a heritage precinct incorporating heritage-listed nineteenth century structures and interpretative nodes including the munitions site.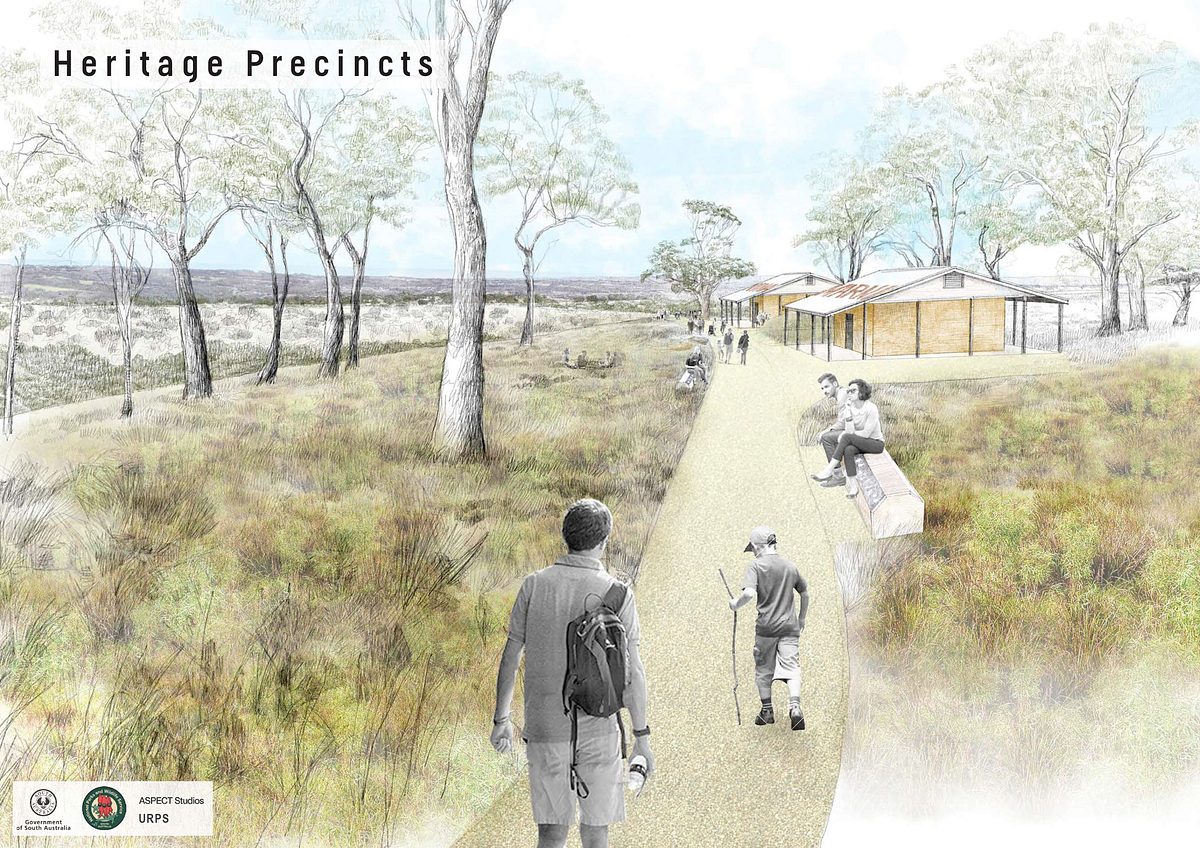 3. Nature Play and picnic areas
An important part of the property that will provide a space for rich environmental interpretation, culture, nature and well-being.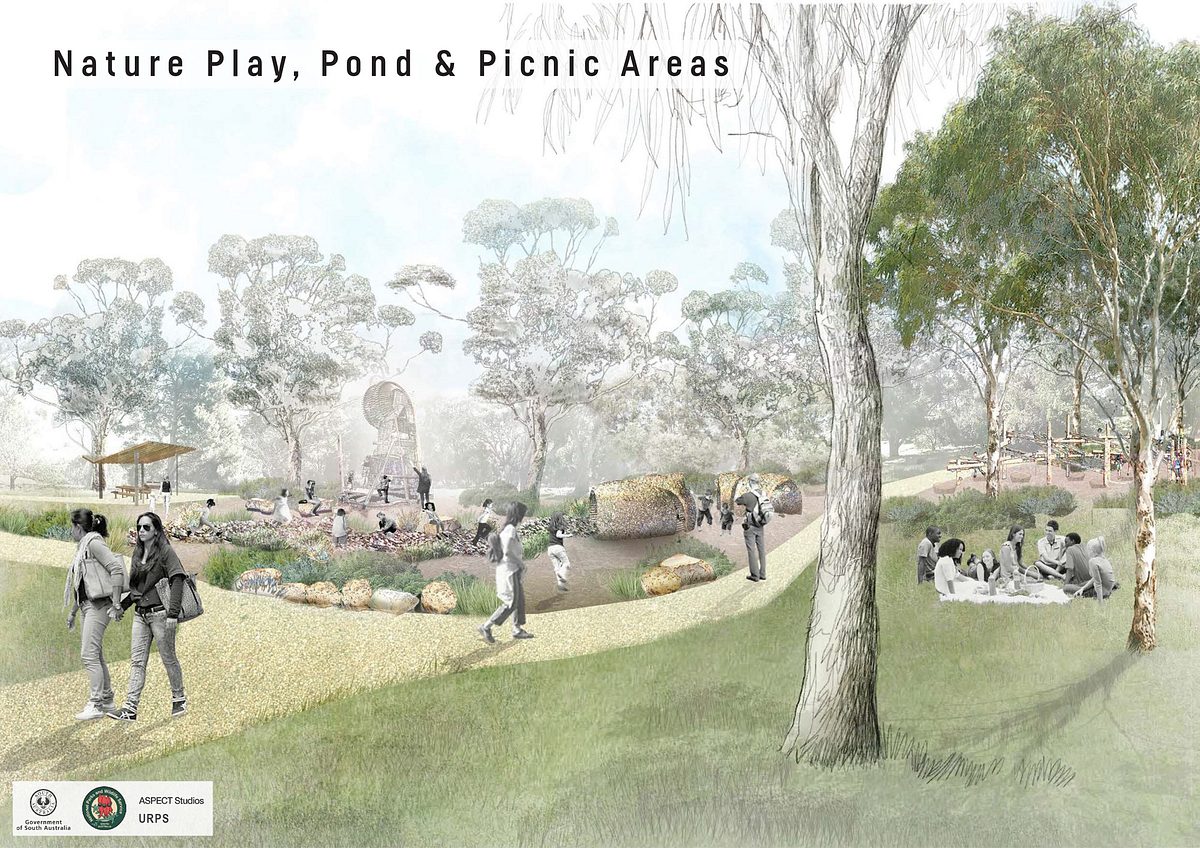 4. The Wetland
Enhancements will be made to provide a thriving habitat for native animals. Natural aesthetic will be improved with a picnic areas, pontoon and boardwalk.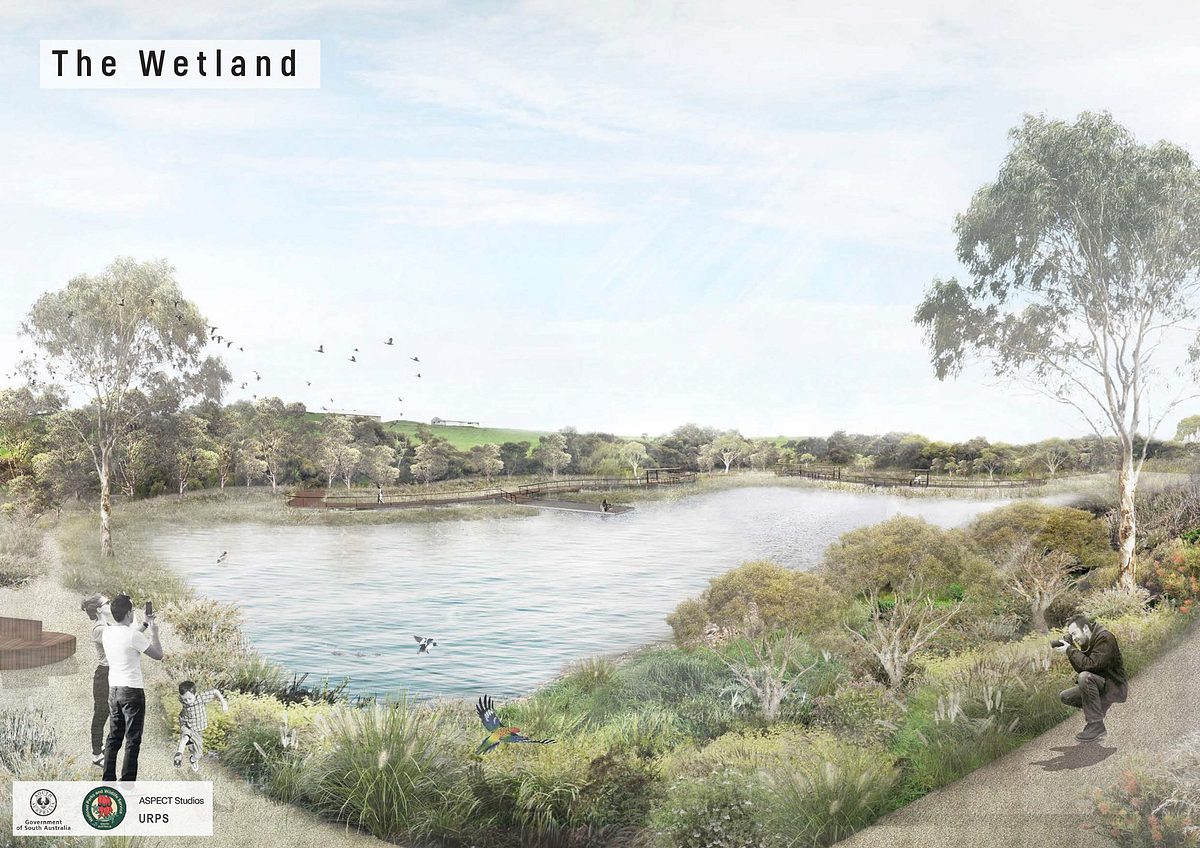 5. Interpretive node and viewing platform
Places to rest and connect with nature will be created along the new trail network which will also provide visitors with expansive views across the property. Interpretive nodes will provide opportunities for visitors to engage with natural and cultural heritage and learn about environmental education themes like landscape regeneration and water quality improvements.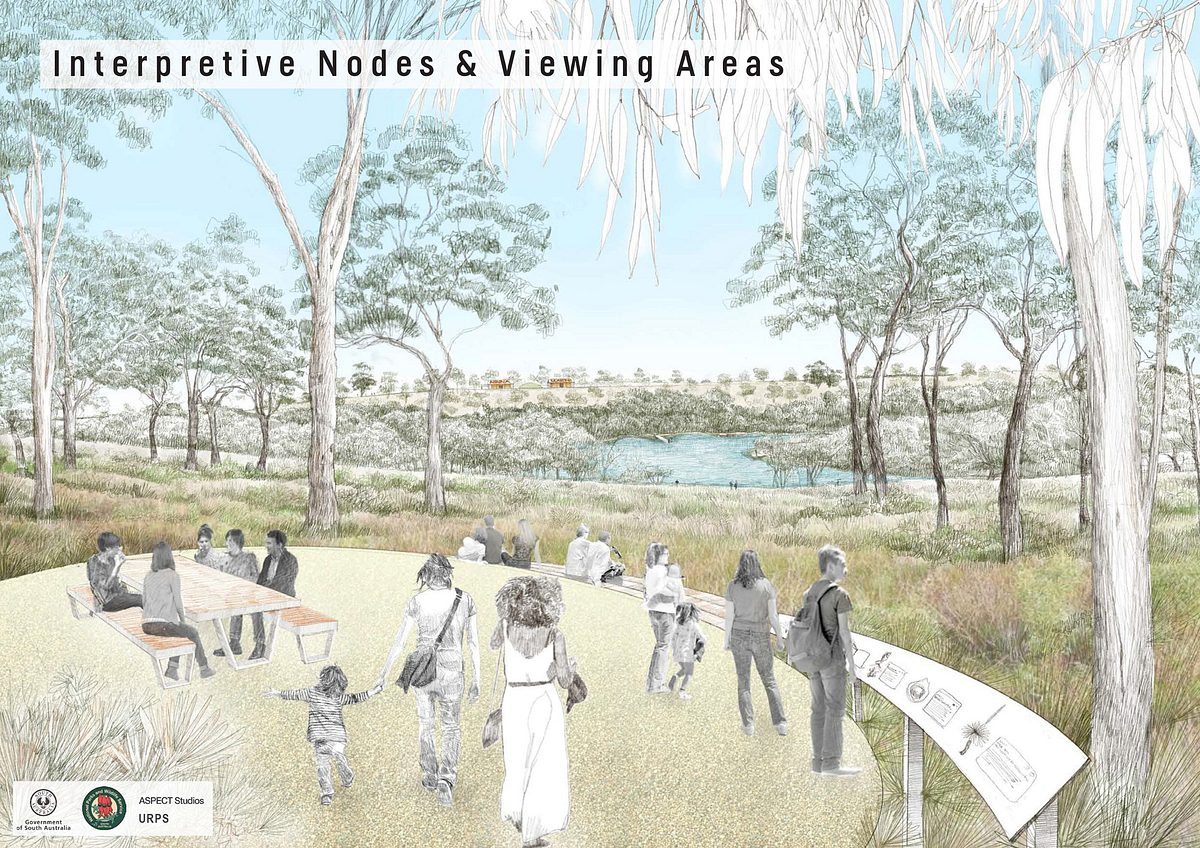 6. Camping and creek rehabilitation
Small bush camping site for organised short stay groups that can be closed to the general public. Incorporate flat areas for tents with shelter, a fire pit and toilets.